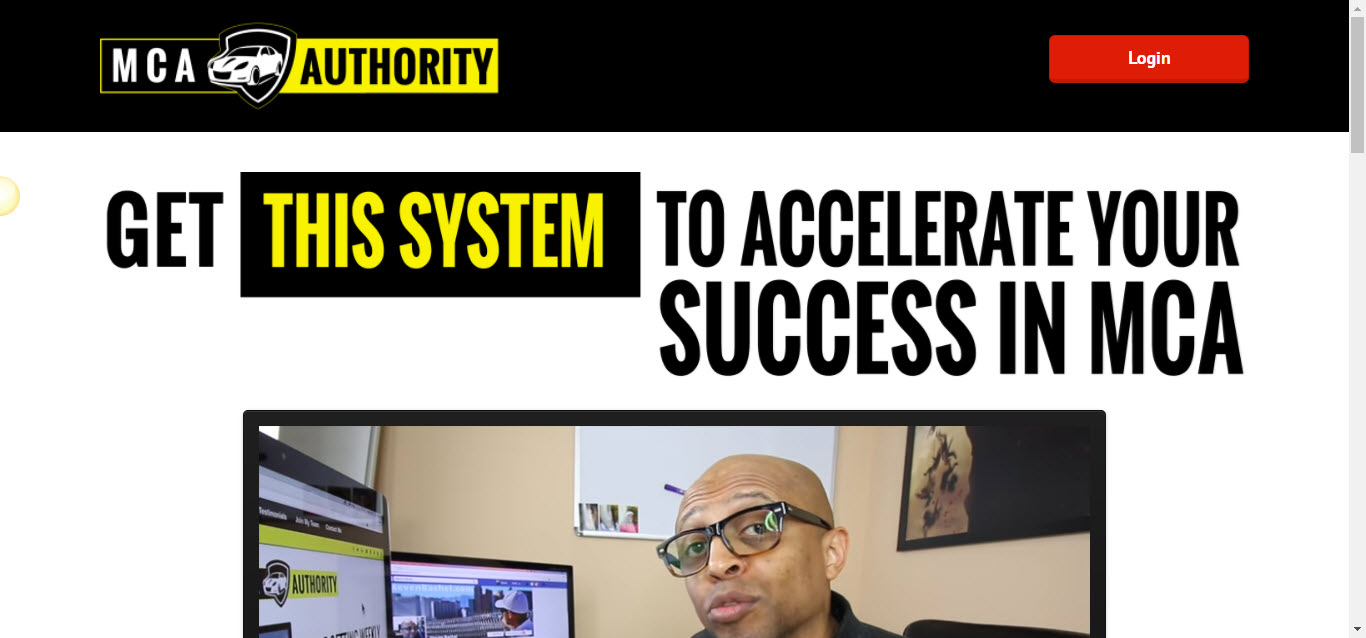 MCA Authority Review- My honest opinion. Nobody is paying me to do this. In fact, I don't know who the hell to ask to even get paid for a review. HA!
A Facebook pal of mine posted about MCA Authority and I decided to take a look at it. I was immediately impressed by the layout of the website. I watched the video too. How many of you simply scroll a website and don't watch the videos? Mmmhmmm. Anyway, the site focuses on MCA solely and it is upfront. I do not like coming to a cryptic site.
It cost $47 per year to use the system. This amount is chump change considering the features and that 1 MCA sale is an $80 commission. I paid my fee and immediately began the setup process.
What all comes with MCA Authority?
3 websites to promote
Ability to add your autoresponder (GetResponse, Aweber, or Lead Pages are the options)
Link to your social media sites- your sign-ups will be able to have the social media contact info you want them to have
Ability to add your own testimonial videos to the site. Yes, you can customize it to a certain degree.
Be an affiliate for MCA Authority
Mobile and tablet responsive
Training and resources: how to drive traffic, trusted source for buying traffic, internet marketing basics, and more
Having a complete MCA website is a relief. I know how to build basic sites. I've seen the training on using Weebly and Wix. MCA Authority is EVERYTHING I want to promote my MCA business. The creators of this truly want to see us all succeed. There is enough cash to go around!
If you're already in MCA this system is a must have if you're ready to start getting more sales. If you're not in MCA and want more information, click here
Without further ado, I give my full approval of MCA Authority. I will be using it heavily. Get your account today!